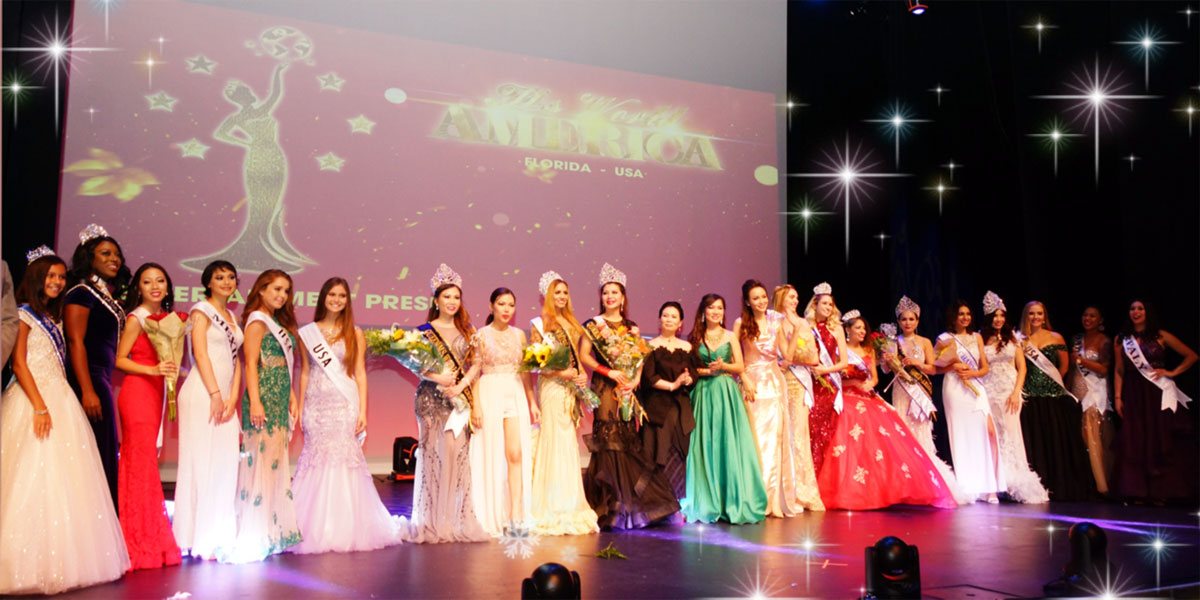 ABOUT MS WORLD AMERICA
The desire to create an interesting, healthy environment for businesswomen around the world, this competition will help enrich the diversity of cultural activities for entrepreneurs. This is a wonderful opportunity for the ladies to relief stress after long working days, thereby associates the benefits of their business with their partners. Promising many interesting things.
WHO CAN PARTICIPATE
Group A MISS: From 17 to 35 years old
Group B MRS: Married with non-age category
- The beauty of harmony, beautiful face balanced appearance.
REGISTRATION
- Candidates do not have any fees other than the 800 USD fee (non-refundable). Include: airfare + hotel + meals
- Candidates prepare: 1 set of traditional costumes+ Evening Gown + sportswear - Receive applications by December 15, 2018.
AUDITION
- TIME: The finals take place on January 24th through January 28th, 2019
- VENUE: FLORIDA, USA
- COMPETITIONS: Traditional Costume - Evening Gown – Sportswear – Contest
Organized By
MS WORLD - AMERICA
MRS. UYEN HUYNH (Vietnamese): 407-757-8877
MICHELLE (English & United States Support) : 352-217-2681
TRANG LE (Vietnam Support) : 0916-419-6637
EMAIL: MSWORLDAMERICA@GMAIL.COM